DAR Gloves finished
I decided to knit my own opera length gloves for DAR Congress - this will be my third year at State and my first year going to DC for Continental Congress, and I wanted to do something special for it.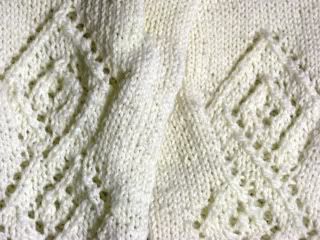 Fingers are fiddly, but really all told these were pretty darn easy. Took about two weeks per glove, same as a sock.
Now to wash and block, which will take care of some of the irregular bits in my knitting.
Pattern is Farinelli by Ysolda Teague - yarn is Louet Gems fingering weight in White.